Hi, I'm Christina Constantinou
Learning to live by the philosophy of Louise L. Hay has brought many positive changes in my life in body mind and spirit.
Growing up as a child, my parents were constantly fighting with one and other and as a result, didn't have much time to show me or my siblings love and affection. As an adult, I began to have panic attacks which would leaved me scared and unable to sleep. By reading about Louise's philosophy I was able to see that I was literally recreating the past in my future. By releasing this I could seek the change the future, by releasing the past and the negative messages I received as a child.
I began to use affirmations and visualisation techniques to replace negative self-limiting beliefs with new positive life-affirming ones. I did a lot of mirror work, which helped me accept and love the person I am and many miracles now appear in my life. My self-esteem in particular, has increased and I now do things that the 'old me' would never have done.
I lovingly forgave and released my parents an anyone else who had done me wrong by showing understanding and compassion for them. I also forgave myself for mistakes made in the past. These forgiveness exercises have really helped me feel at peace with my self and my feelings. I am now in harmony with life and I know that I can handle everything that comes my way with joy and ease.
Learning is something I am passionate about and I continue to study and read each day to work upon my self so that I can be the best HYL coach for you. The teachings of Louise Hay have help me so much in by life and now I want to share that which I've learned and help others change their lives, as I have changed mine.
My one journey of transformation has really inspired me to become a HYL teacher. Louise's philosophy has helped over 40 million people worldwide. We all deserve love and happiness – everything we need is already within us and the work of Louise is an excellent way to understand this.
I offer 10 week study groups, two day HYL workshops, presentation of Louise Hay Philosophy and three -hour work shops.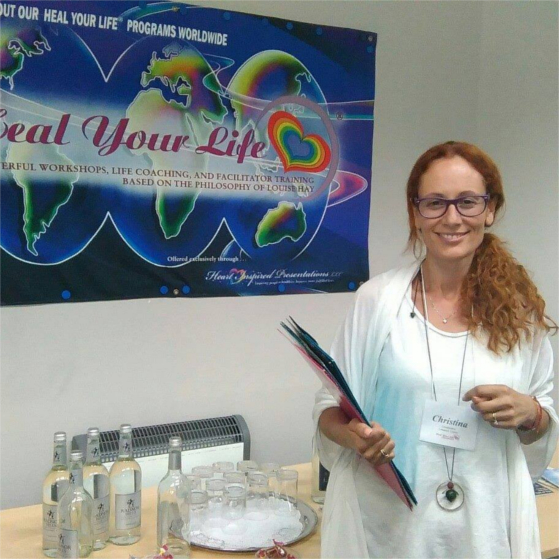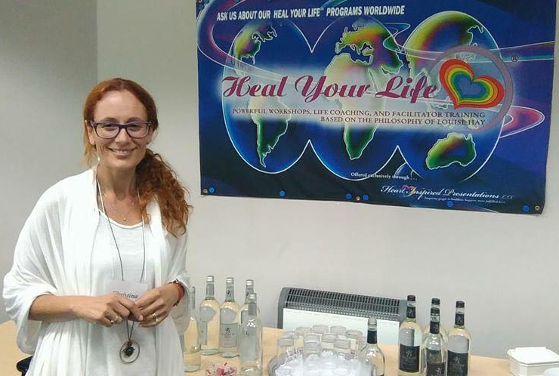 Loving Yourself and Loving others is the foundation to transform yourself and your life.
Using my unique skills and abilities I will guide you through the exciting journey of your own personal growth and in developing the knowledge and skills you need to achieve your highest goals.
I' am a HYL TT & Coach Trainer
I have completed all requirements and I am the exclusive authorized Teacher - Teacher and Coach in Greece/Cyprus for Heal Your Life Workshop Leader and Coach Training based on the philosophy of Louise Hay.
I' am a HYL Life Coach
I attended and completed the Heal Your Life Coach Training in the philosophy of Louise Hay, and I am Certified and Licensed as a Heal Your Life Coach.
I' am a HYL Certified Workshop Facillitator
I have attended and completed the Heal Your Life Workshop Leader Training in the philosophy of Louise Hey I am eligible for licensure.
Certificate
Take a look at my certificates